Best Electric Inc has been delivering results since we opened. Our goal is to provide both a superior customer experience and tremendous value for our customers.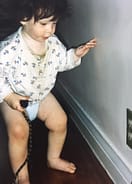 Founder Duda Kochman has been working with electricity since he discovered electrical outlets at the age of 1. He later apprenticed to a master electrician in Toronto and was managing a crew within 6 months of being hired. While there he gained expertise in electrical troubleshooting and lighting solutions in residential, commercial and industrial applications. He also gained prowess in equipment installation (including meter bases, distribution panels, transformers, hot water tanks, motors and compressors); new construction projects; renovations; and ESA regulations.
We aim to help every client, big or small. Contact us today to discuss what we can do for you!
Call: 647-718-0978
Email: [email protected]a